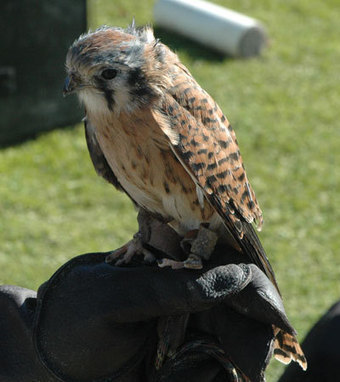 PRESCOTT - Along with learning about camping, boating and hiking, attendees at the Outdoor Recreation Festival and Expo this weekend had the opportunity to learn about the different critters native to Arizona.

Representatives from the Heritage Park Zoological Sanctuary were on hand to show off a variety of animals including a Desert Tortoise, tarantula and snakes to attendees.

Mr. Wilson, a 9-year-old Great Horned owl, calmly sat on sanctuary staff member Darla Boggs' arm while visitors admired his blazing yellow eyes....