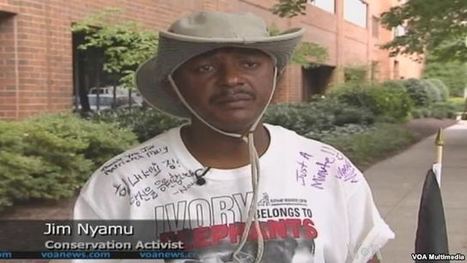 Jim Nyamu is a man on a mission. With Kenyan flag in hand, he has spent the past month crossing the northeastern United States on foot, stopping along the way to tell people how a growing demand for elephant ivory, especially in Asia, has fueled an increase in poaching that could drive some elephant populations to extinction.

Why United States? Because Americans, Nyamu says, aren't aware of the severity of the problem.

"Many people ask me the same question: '[Why should we as Americans] be bothered by the poaching which is happening?' " he says shortly after completing his 900-kilometer trek from Boston to Washington. "And I still say back to them that America is still the second leading consumer of ivory."...