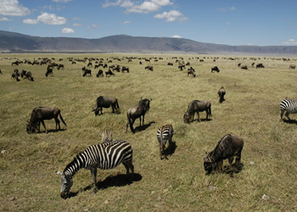 A cross-section of Ngorongoro based pastoralists blame modern conservation as a key factor towards rising wildlife poaching in national parks and game reserves.

Speaking here yesterday pastoralists suggested the need for the government to work on the challenge, saying wildlife modern conservation techniques had failed to scale-down poaching.

"It is difficult to differentiate the poacher and the conservator," a resident said, noting that local people have seen people who pretend to be conservators of the country's wildlife resources, but they don't do so.

"One day, I witnessed twelve carcasses of elephants killed in the conserved area. The situation is terrible. Ordinary people like me fail to understand what conservators do," said James ole Palkani....