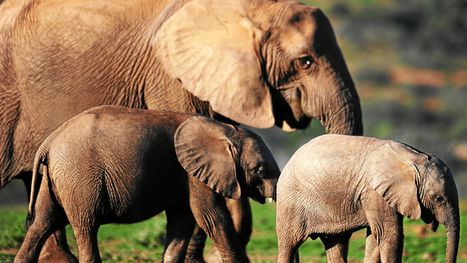 Zimbabwe's Chronicle reported that police broke a syndicate of six poachers that killed and took the tusks of 41 elephants in Hwange.
The poachers laced salt with cyanide and put it around large pools where the elephants normally went to drink water. When they died their tusks would then be cut off and taken back to their homes.
The poachers were caught after rangers heard gunshots and went to the scene. They followed the tracks back to a house that was used as a storage space.
One of them was then convinced by the police and rangers to phone the rest of the gang and come to the house, where they were arrested.
Police recovered 17 tusks worth R1.2-million in total....