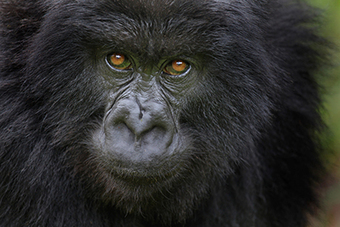 Could this mean that more gorillas — and other animals — can be taught or trained to help in their own preservation?
Those of us who have been lucky enough to share our lives with myriad pets over the years need no further proof that nonhuman animals have a high degree of intelligence. Scientists, however, do not have the luxury of going on gut feelings. They need to provide hard evidence, which, in turn, could support legislation for species' protection and conservation.
While antipoaching laws have helped in reducing the illegal wildlife trade, wildlife crime is still the largest direct threat to the future of many of the world's most threatened animals. That's why recent reports out of Rwanda that documentmountain gorillas outsmarting poachers by dismantling snares have conservationists and antipoaching advocates excited....