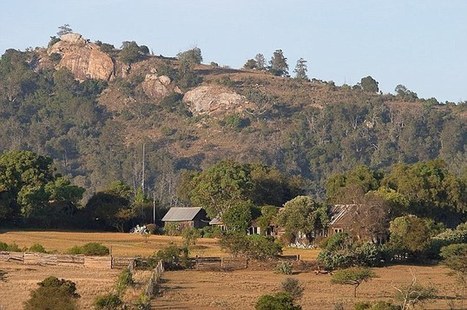 A former Parachute Regiment colonel has been hacked to death by a gang of machete-wielding robbers in Kenya.
Lt Col David Parkinson, a nature reserve manager, was attacked by five intruders as he was sleeping beside his wife of 35 years, Sonja.
It is understood the 58-year-old retired colonel died defending the mother of his two children, who managed to escape by fleeing to a secure 'panic room'.
The distinguished soldier was formerly a director of Lewa Wildlife Conservancy, where Prince William spent his gap year as a 19-year-old and where he proposed to Kate Middleton nine years later....


Read more: http://www.dailymail.co.uk/news/article-2401917/Lt-Col-David-Parkinson-58-hacked-death-machete-gang-Kenyan-home.html#ixzz2d7Yvr5MJ
Follow us: @MailOnline on Twitter | DailyMail on Facebook