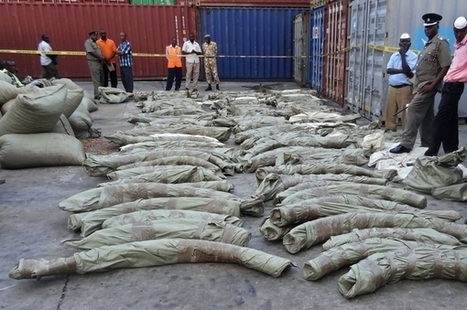 Kenya Wildlife Service (KWS) spokesman Paul Mbugua said the 3,287 kilogrammes of ivory were hidden in a shipment of peanuts in the port city of Mombasa, a regional hub.
Some tusks weighed almost 60 kilogrammes, originating from so-called ``big elephants'', said customs official Fatuma Yussuf.
``We do not know where the ivory originated from, but preliminary investigations show they might have been packaged locally,'' Mr Mbugua added.
The shipment was discovered Monday, but full details were released on Tuesday, with officers continuing to investigate other containers.