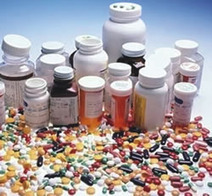 CHINA'S population is the largest on earth, with more than 1.34 billion people.
China trafficking more than wildlife body parts!
Since its implementation in 1979, the one-child policy has prevented more than 400 million births in China, according to China's National Population and Family Planning Commission. However, the true nature of the one-child policy and what it entails was kept hidden until activists started exposing them.
Some were jailed, others ran out of China. Most recently, it took a blind Chinese man Chen Guangcheng to reaffirm the true nature of china forced one child policy.
Chen Guangcheng's 2005 investigation into coercive family planning practices in Linyi County, Shandong Province exposed 130,000 forced abortions and sterilizations in Linyi in that year alone.
For exposing the government, he was jailed for four years and three months and remained under house arrest, where he was tortured and denied medical treatment, he recently escaped and went to the US Embassy for help but in an unclear twist, Chen ended up in the hands of the Chinese government.
Many have shown anger and dissidence over the US nonchalant manner in handling the case and have opened the Obama Administration to criticism that it had abandoned the activist and is only interested in trade talks with China.
Chen documented the gory details of the policy but the end product of that policy was uncovered by South Korean custom officers when they discovered thousands of pills filled with powered flesh of dead babies at Incheon Airport after they were attempted to be smuggled in from China.
The highly demanded capsules are viewed as a remedy to all illness....
http://www.tribune.com.ng/sun/sunday-zest/7300-china-wonder-pill-pill-made-of-999-powdered-human-baby-flesh