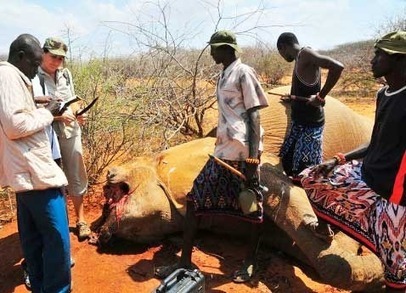 The Kenya Wildlife Service has failed to contain elephant poaching in Kenya and it has now reached alarming levels, according to research by KWS scientists and their American counterparts using satellite images.
The peer-reviewed research in the reputable Australia-based Wildlife Research journal on April 12 employed sophisticated techniques to accurately identify hotspots of elephant poaching.
It used KWS records, Japanese government data as well as satellite images from the National Aeronautics and Space Administration. "Recent reports from Kenya indicate continuous year-to-year increase in the proportion of illegally killed elephants since 2003," the report says....
http://www.satnews.com/cgi-bin/story.cgi?number=1204980116