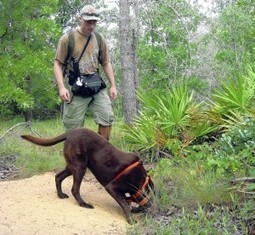 More than 50 participants met earlier this week in Budapest to share experiences on the use of wildlife detector dogs in tackling wildlife crime.

The participants came from 20 countries, mainly from within Europe, but also including Nepal and Kenya. They included representatives from international organizations such as INTERPOL and the World Customs Organization (WCO).

Countries currently operating wildlife detector dog programs who were present at the meeting included Austria, Germany, Hungary, Italy, Kenya, the Netherlands and the UK.
Detector dogs prove to be a highly effective deterrent and weapon in the fight against trafficking of wildlife in a number of countries, with WWF and TRAFFIC-supported dog programs operating in countries including Germany, India and Russia....