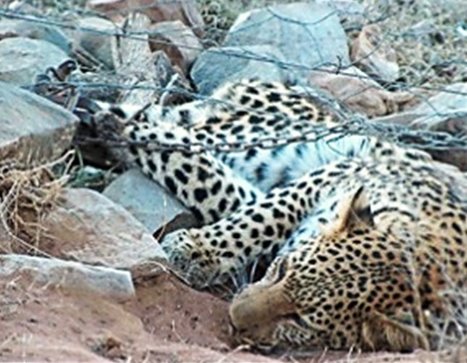 Calling for a Boycott!
To the Tourism Office.
Prince Albert
Western Cape Province.
Dear Sir,

We regret to advise that we are calling for a boycott of your town festival to protest the gin-trap factory which Mr. Peter Schneekleuth runs in your town.

We presume that you are aware that gin traps have been banned in many civilised countries because of the horrific cruelty to animals caused by the use of these brutal devices. Yet you allow the factory to make products which in our view are illegal, since their use necessarily involves a contravention of the Animals Protection Act of 1962.
Where is the town's conscience?
You may feel that it is the responsibility of Cape Nature Conservation authorities to close down the gin trap factory, and you are quite correct. Any competent conservation authority would have closed it down many years ago. But there is a Summit on Animal Welfare being held in Cape Town on 4th April, hosted by the Premier Helen Zille, to tackle the problem of Cape Nature's failure to include animal welfare in its policies.
You may feel that our call for a boycott is unfair on legitimate tourist facilites in and around the town. What other choice do we have? Where the dysfunctional conservation authority leaves a vacuum like this then innocent people are bound to be adversely affected. Blame Cape Nature for failing in its duty or do something about it yourselves.
You should understand that the Internet is a powerful tool for raising awareness internationally, and you should not be surprised if ethical tourism operators decide to exclude your town from their tour itineraries.
Yours
Campaign Against Canned Hunting Sec 21 NGO.