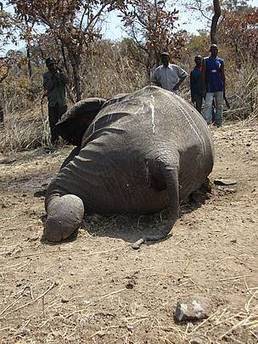 It has been two weeks since the Cameroon government authorized a military intervention at the site of the slaughter of hundreds of elephants.
WWF is disturbed by reports that the poaching continues unabated in Bouba N'Djida National Park and that a soldier's life has been lost. The forces arrived too late to save most of the park's elephants, and were too few to deter the poachers.
It is likely that at least half the population of Bouba N'Djida's elephants has been killed.