Scoop.it!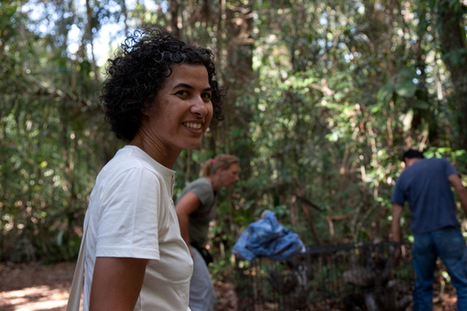 In Suriname, a sloth sanctuary houses animals displaced by habitat loss before releasing them into protected forests.
Santina Hall's insight:
Monique Pool is from Guyana, she is the founder of the Green Heritage Fund Suriname which is a volunteer organization based out of her home, in which her and a group of volunteers go out into the rain forests of Guyana to save the sloths from the clear cutting of these large forests and taking away the homes of these animals. Monique is currently housing around 200 animals 95% of them being sloths. Monique was called and told that 8.2 hectares (16.8 acres) of forest was going to be clear cut to raise cattle. This clear cutting takes away the homes of many animals including sloths, porcupines, and anteaters.

Monique made it her mission to relocate these animals and take them to a safe place so they could eventually take them to a new home. Sloths don't live well in captivity which is why Monique and her team must find the sloths a new home. Monique and her team release the adult sloths into the wild as quickly as they can, but the babies need to be nursed for 2 to 3 months before they can be on their own again as the majority of these baby sloths lose their mothers in the clear cutting.

The country of Guyana is 95% rainforest and thanks to the Conservation International the forest is mostly protected for these creatures. The forests may be home to the sloths and other animals, but we must also remember that they provide us with many things we need to survive as well such as clean air, fresh water, and stable climates.

Nature conservation and development are two things that need to go together. We need to protect their habitat because in the end we are protecting ourselves as well.