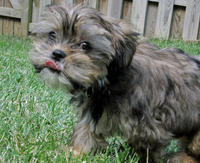 Empathy is the ability to identify and understand another person's feelings and emotions. Empathy is an important characteristic, and it's never too early to teach your child how to be caring and understanding toward others.
Step 1:
Write down one emotion on a blank note card. Include emotions like happy, sad, angry and embarrassed.
Step 2:
Lay out the cards in front of your child and go over what each emotion means....
Via
Edwin Rutsch