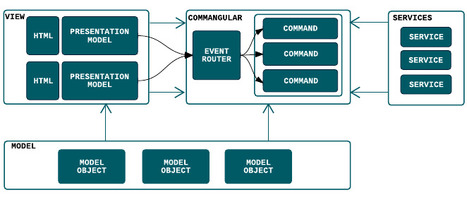 Commangular is an abstraction on top of AngularJS that aims at simplifying the creation and organization of operations in a self-contained code units and chain them together with an easy andfluent API.
AngularJS is declared as a MVW framework. MVW is Model-View-Whatever, "Whatever fits to you". Commangular lives in the whatever side. I define Commangular as a unified controller for AngularJS that aims to totally separate view layer and infrastructure layer in an AngularJS application.
Of course, this is not the only option you have to architect an angularJs application, is just one option that gives you powerfull things like interception, operation chaining and other planned concepts like commangular-spoof for backendless development and rapid prototyping.
Via
Jan Hesse