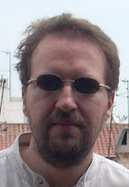 The Spanish government is promoting a law on educational quality. It intends to put the Catalan language in a secondary position in Catalan schools.

This is Catalan National Assembly's declaration about the Spanish plan:

This bill is the most serious attack the Catalan language since the end of Franco's dictatorship. It is a cowardly attack, issued after the parliamentary elections in Catalonia. The Spanish political and judicial apparatus pushes a systematic approach of contempt and margination of the Catalan language, especially regarding the educational model of immersion.
The law denigrates the Catalan language, and it undermines the cohesion of Catalan people. It stands for segregation and division between Catalan speakers and Spanish speakers. It tries to create a conflict that did not exist in Catalonia. We chose our educational model freely and we will not allow any interference that violates our will. The language immersion and the use of Catalan as basic language in schools is a successful model, which is recognized by experts and institutions...