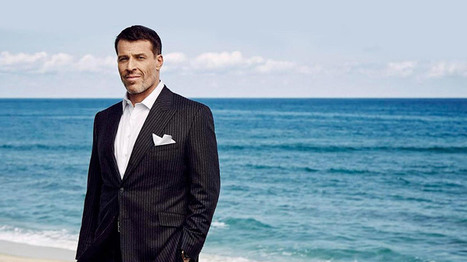 New book by Tony Robbins helps those who know little about investing recognize the importance of planning for the future.
Less than half of Americans have money in stocks, but approximately 61 percent of them purchase at least one cup of coffee daily. How do these two statistics relate? If that 61 percent of Americans invested their latte money instead of taking it to Starbucks (or just stashed it away in a savings account), they'd be a big step closer to financial freedom -- a significant value at the core of Tony Robbins's new book, "MONEY Master the Game: 7 Steps to Financial Freedom."
Normally a life coach who focuses on productivity, leadership, and health, Robbins has packed a ton of financial advice into his first ever money-related book. He doesn't chalk all the advice up to his own ingenuity, however -- Robbins met with 12 of the world's top investors to hear their best tips and tricks of the trade and figure out how the average person can succeed in an economy rigged against them. In the midst of the chaos that comes with a book release, I had the opportunity to catch up with Tony Robbins and help him convey bits of his financial blueprint straight to you. Read more: click image or title.
Via
Marc Kneepkens