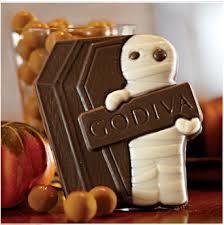 Naturally, October is a special month for paranormal romance authors and readers.
There's a chill in the autumn breeze that blows the falling leaves. Night comes earlier and stays with us longer. The hairs on the backs of our necks become more receptive to any creepiness, and the darkness ripens our imaginations for vampires, werewolves, monsters and ghosts. In October, maybe, just maybe, they could exist.
Here's what's scheduled on shondabrock.com in honor of OCTOBER and HALLOWEEN.
Read more: http://www.shondabrock.com/#/blog/4559736266/Trick-or-Treat-Godiva-Chocolate-Contest-and-Other-Halloween-Goodies/6705677