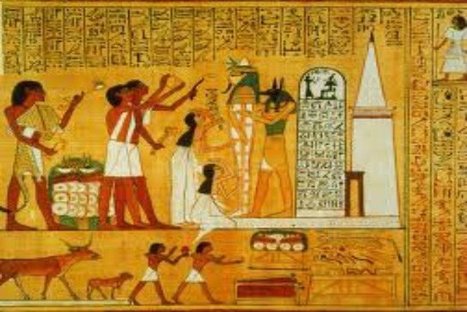 "Did human sacrifice occur in Ancient Egypt? Some Egyptologists deny that ancient Egyptians practiced cannibalism, while others believe it did happen.Ancient cultures used human life to exchange a single life for a greater cause.
Many ancient cultures, such as Aztecs and Mayans who had cultures similar to ancient Egyptians, practiced human sacrifice. Mayans performed human sacrifice on top of Mayan pyramids to keep the sun on its daily path.
Similarly, a story about ancient Egypt says officials drowned fair maidens in the Nile River to save the country from drought and famine. There are other oral records of human sacrifice in Egypt that closely resemble accounts of sacrifice in other ancient cultures.
Both the reasons for the important sacrifice – saving society, for example – and the victims – servants, enemies, prisoners or virgins." (The Washington Times Communities)