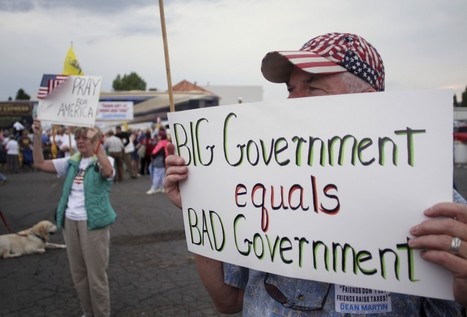 One of today's major debates is how big government should be. Maybe we are asking the wrong question. Our battle over the size of the state overlooks a problem that is just as important and that may be easier to muster the collective will to resolve: how effective government is, regardless of its scale.
After all, even in this age of polarized politics, there is one thing right and left agree on: Government needs to get better. Diana Farrell, an economist who recently returned to the consulting firm McKinsey after a two-year stint in the White House, thinks smart pragmatists should seize this common ground.
"We see a massive opportunity in what is a meaningful part of GDP to make it work better," Farrell, who leads the new McKinsey Center for Government, told me. "Whether you believe government should be 20 percent or 80 percent of GDP is a political choice. But once that has been decided, then assuring that that part which is government works – that can be apolitical, that can be managerial. That is what we are trying to do." ...