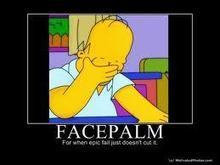 Bad medicine is killing the economy. As I have said before, allowing political ideology, politicians, pundits, and a.m. radio hosts to influence or dictate economic policy for the U.S. is absolute folly.

Simplistically, Austerity is conservative in nature. Save revenue and create a reserve capacity in order to have it when needed in the inevitable downturn that happens in all economies. Conversely, Keynesian policies dictate stimulating the economy during downturns to get the economy going, but when the economy picks up and people are employed and surpluses are achieved, use those surpluses to pay down debt incurred during the same inevitable downturns.
It's the herky-jerky, back and forth, one-then-the-other nature of political cycles and the desire for politicians to implement their chosen fiscal philosophies whenever in power that has led to our economy mired in a jumbled mess and verging on collapsing the global economy.