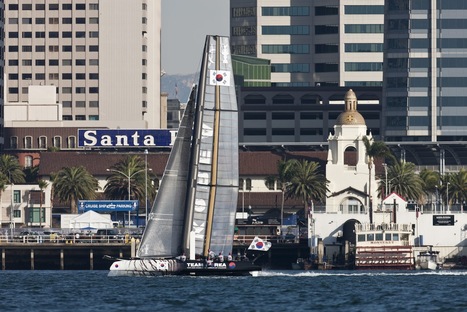 Race days are Saturday and Sunday November 12-13 and then from Wednesday November 16 through Sunday November 20. Racing starts each day with a warning signal at 1305.
To follow online:
The America's Cup website has all the news, features, images and results from San Diego, including a webcam from the team bases.
Beginning with the championship races from November 16-20, our YouTube channel will have live and on-demand streaming coverage of all the racing.
For the first time, this streaming coverage is available to iOS devices (iPad, iPhone).