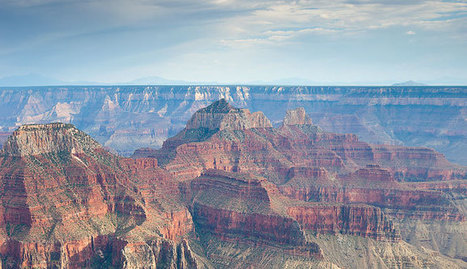 North Rim Trip-Planning Guide :
The Grand Canyon North Rim is located in northern Arizona atop the Kaibab Plateau at an elevation between 8,000 and 9,000 feet, about 1,500 feet higher than the South Rim. The higher elevation environment of the North Rim includes mixed conifer forest with stands of aspen that turn gold in fall. The North Rim is usually blanketed by snow during winter months. Although it is only 10 miles as the raven flies to get from the South Rim to the North Rim, it requires 220 miles of driving.
Access and Season
This unit of the national park is open between mid-May through mid October. It is located 45 miles south of Jacob Lake via AZ 67 with the closest airport in Las Vegas. Be prepared for cooler temperatures with freezing nights possible as late as May and as early as September.