Scoop.it!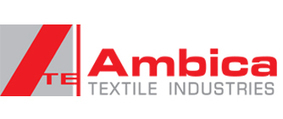 Riderless Healds Manufacturers, Jacquard Wire Healds ,Flat steel healds, Flat Heald Manufacturers,-Ambica Textile Industries,Ahmedabad,Gujarat,India.
Ambica Textile Industries's insight:
AMBICA TEXTILE INDUSTRIES is one of the leading manufacturers, exporters & suppliers of riderless flat healds, narrow fabric healds, leno doup healds, drop pin, heald frame. Usage of ultra modern machinery ensures production in bulk capacity and thus meeting the ever increasing requirements of clients. We employ latest technology to offer precision engineered textile machinery spares and components. These are available in different sizes and shapes as per the specifications of clients. We have dedicated production team whose efforts with strong acumen and "never say no" approach has helped us to continuously improvise the products, as per the international standard. Backed by massive and strongly bound marketing network active on the global level we have successfully expanded our business across the national boundaries.