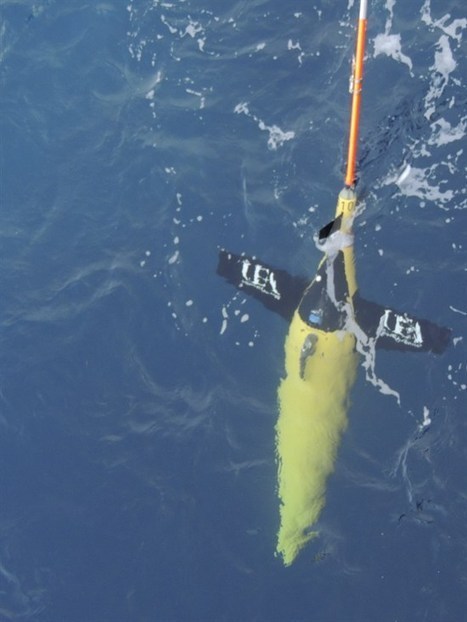 At current rates, ice sheet loss will become the most significant contributor to global sea level rise during this century, yet there is still a lot that scientists don't know about the underlying causes. This is partly because Antarctica is such a difficult place to take measurements.
But now robotic underwater gliders are giving scientists new insight into why the Antarctic ice sheet is melting. An ice sheet is a huge layer of ice that sits on land. The two on the Earth today are found on Antarctica and Greenland, but in the last ice age there were also ice sheets on North America and northern Europe.
The Antarctic ice sheet spans more than 14 million square kilometers, which is roughly the same size as the US and Mexico put together. The ice sheet also spills out onto the surrounding ocean in the form of ice shelves.
The Intergovernmental Panel on Climate Change (IPCC) estimates that the Antarctic ice sheet is currently losing around 150 billion tonnes of ice per year. One of the main areas of ice loss is from the Antarctic Peninsula, shown in the red rectangle in the map below.