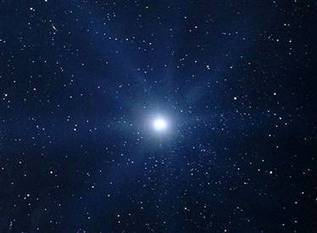 Not all that long ago we assumed habitable planets needed a star like our Sun to thrive, but that view has continued to evolve.
Not all that long ago we assumed habitable planets needed a star like our Sun to thrive, but that view has continued to evolve. M-class red dwarfs may account for as many as 80 percent of the stars in our galaxy, making habitable worlds potentially more numerous around them than anywhere. And let's extend our notion of habitability to what Luca Fossati (The Open University, UK) and colleagues call a Continuous Habitable Zone (CHZ). Now things really get interesting, for a red dwarf evolves slowly, so planets could have a CHZ with surface water for billions of years.
But what about white dwarfs? Stellar evolution seems to rule out habitable worlds around them because we normally think of stars entering their red giant phase and destroying their inner planets enroute to becoming a white dwarf. But can a new planetary system emerge from the wreckage? We've already found planets orbiting close to the exposed core of a red giant (KOI 55.01 and KOI 55.02), showing that the end of main sequence evolution isn't necessarily the end of planetary survival. We've also found evidence in the metallic lines in the spectra of white dwarfs for rocky bodies close to such stars, a kind of 'pollution' thought to be caused by the accretion of small, rocky worlds or perhaps planetesimals.
The conditions on planets orbiting close to a cool white dwarf might be relatively benign. What Fossati and team show is that the cooling process in these stars slows down as their effective temperature approaches 6000 K, producing a habitable zone that can endure up to eight billion years. And it turns out that white dwarfs offer advantages M-dwarfs do not, providing a stable luminosity source without the flare activity we associate with younger M-class stars. As you would expect, a cool white dwarf has a habitable zone close to the star, ten times closer than for M-dwarfs. One recent study has used this to argue that a Mars-sized planet in the white dwarf CHZ would be detectable with today's ground-based observatories even for faint stars.
But there are other options including polarized light that may be used to detect a planet with an atmosphere around a white dwarf. Normally, starlight is unpolarized, but when light reflects off a planetary atmosphere, the interactions between the light waves and the molecules in the atmosphere cause the light to become polarized. The paper notes that the polarization due to a terrestrial planet in the CHZ of a cool white dwarf would be larger than the polarization signal of a comparable planet in the habitable zone of any other type of star except brown dwarfs. Analyzing polarization is thus a viable way to detect close-in rocky planets around white dwarfs.