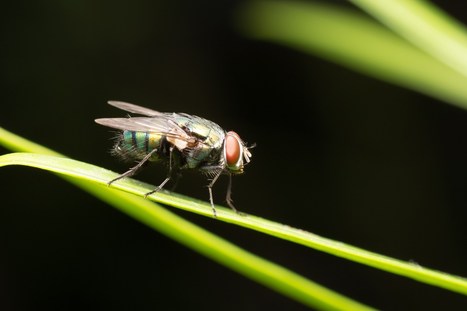 Activating a specific gene in the intestines of a fruit fly made it live 30 percent longer, a team of biologists has reported.
The gene in question, AMPK, detects and reacts to fluctuations in the body to help modulate energy levels. The gene is also found in humans in low levels, leading the UCLA team to postulate in the open source journal Cell Reports that we could use it to learn about potentially delaying the ageing process.
Key to this statement is the fact that in the experiment on the Drosophila melanogaster fruit fly, the ageing process slowed throughout the insect's organs -- not just in the intestine where AMPK was activated.
The team behind the study is taking an approach similar to that ofbiogerontologist and SENS Foundation co-founder Aubrey de Grey, who argues that instead of attempting to modify our cells to combat disease, we must repair the molecular damage that happens as cells degrade. Among the cell death, cell divisions and mitochondria mutations that he cites as being cellular problems to combat, is "molecular garbage", a problem also flagged up by the UCLA team. In the body, we naturally discard of this molecular garbage through a process known as autophagy.
Autophagy allows any cells that are old or degrading to be shed, and AMPK is known to help activate that system. "However, the tissue-specific mechanisms involved are poorly understood," writes the UCLA team in Cell Reports. If we could better understand and harness its capabilities, they argue, we could go some way in slowing the aging process by tackling the molecular garbage problem prevalent in old age. It is molecular garbage and protein buildups that contribute to some of the biggest killer diseases in later years.