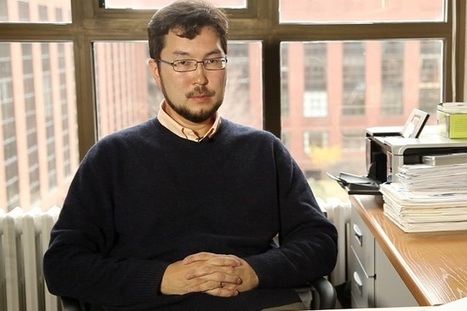 Geneticist Arkhat Abzhanov on Archosaurs, paedomorphosis, and the evolution of birds
One of the biggest challenges in evolutionary biology is trying to understand the origin of true novelties. Some of these novelties, innovations in evolution, are also called key innovations because they allow a group of organisms to take over a whole ecological niche and expand well beyond their ancestors.
Birds are one of the most successful groups of animals on our planet. There are over ten thousand species, dozens of families and orders of birds, and they can be found almost anywhere on this planet.
To understand the evolution of birds, we need to look at the history of the entire lineage of Archosauria which began back in the Triassic era. About 250 million years ago, reptiles separated into two major groups. One group (called Squamata) stayed small eating mainly small prey such as insects. These are the ancestors of modern day lizards and snakes . The other group was large and consumed large prey. This group is called Archosauria and they tended to dominate the ecological systems in which they lived and occupied for hundreds of millions of years. Their close relatives today are crocodiles and birds. The Archosaurs also gave rise to Pterosaurs, the flying reptiles, which were highly successful during their time but died out.
Paedomorphosis is a phenomenon of evolution where a change in timing of developments can cause interesting morphological changes. Paedomorphosis can be seen when descendant adults resemble the juveniles of their own ancestors. There are actually two different ways to become paedomorphic. One of them is called neoteny. One famous example is salamanders like the axolotl. Even though the axolotl looks like a larva, it is actually a sexual mature adult salamander. That's neoteny when your somatic development is retarded relative to your sexual development. You develop very slowly and at the time you are mature you still look like a larva.
The other way to become paedomorphic is called progenesis and that's basically what all the birds are doing today. In progenesis your body is developing normally but you become sexual mature much-much faster. In modern-day songbirds it takes just a few weeks for them to become sexual mature. It takes only about two weeks for a robin to look like an adult, so, by the time it is ready to fly just off the nest it looks very similar to its adult parents.