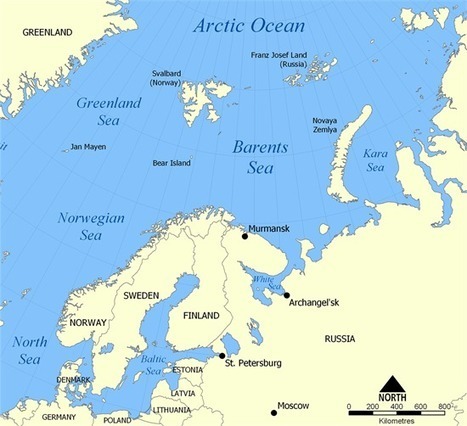 Declining Arctic sea-ice has made severe winters across central Asia twice as likely, new research shows. The paper is the latest in a series linking very cold winters in the northern hemisphere to rapidly increasing temperatures in the Arctic. But the long-term picture suggests these cold winters might only be a temporary feature before further warming takes hold.
Temperatures in the Arctic are increasing almost twice as fast as the global average. This is known as Arctic amplification. As Arctic sea-ice shrinks, energy from the sun that would have been reflected away by sea-ice is instead absorbed by the ocean.
Arctic amplification has been linked with very cold winters in mid-latitude regions of the northern hemisphere. The UK, the US and Canada have all experienced extreme winters in recent years. Just last year, for example, the UK had its second-coldest March since records began, prompting the Met Office to call a rapid response meeting of experts to get to grips with whether melting Arctic sea-ice could be affecting British weather.
The new study, published in Nature Geoscience, suggests the likelihood of severe winters in central Asia has doubled over the past decade. This vast region includes southern Russia, Mongolia, Kazakhstan, and northern China. And it's the Arctic that's driving the changes once again, the authors say.