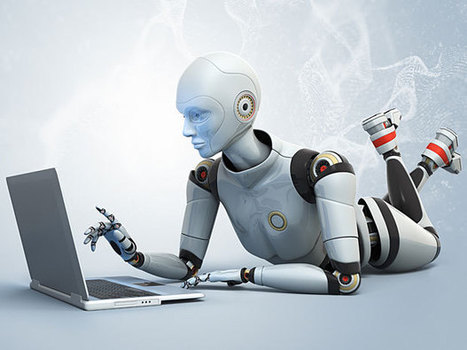 Earlier this year, a chatbot called Eugene Goostman "beat" a Turing Test for artificial intelligence as part of a contest organized by a U.K. university. Almost immediately, it became obvious that rather than proving that a piece of software had achieved human-level intelligence, all that this particular competition had shown was that a piece of software had gotten fairly adept at fooling humans into thinking that they were talking to another human, which is very different from a measure of the ability to "think." In fact, some observers didn't think the bot was very clever at all.
Clearly, a better test is needed, and we may have one, in the form of a type of question called a Winograd schema that's easy for a human to answer, but a serious challenge for a computer.
The problem with the Turing Test is that it's not really a test of whether an artificial intelligence program is capable of thinking: it's a test of whether an AI program can fool a human. And humans are really, really dumb. We fall for all kinds of tricks that a well-programmed AI can use to convince us that we're talking to a real person who can think.
For example, the Eugene Goostman chatbot pretends to be a 13-year-old boy, because 13-year-old boys are often erratic idiots (I've been one), and that will excuse many circumstances in which the AI simply fails. So really, the chat bot is not intelligent at all—it's just really good at making you overlook the times when it's stupid, while emphasizing the periodic interactions when its algorithm knows how to answer the questions that you ask it.
Conceptually, the Turing Test is still valid, but we need a better practical process for testing artificial intelligence. A new AI contest, sponsored by Nuance Communications and CommonsenseReasoning.org, is offering a US $25,000 prize to an AI that can successfully answer what are called Winograd schemas, named after Terry Winograd, a professor of computer science at Stanford University.
Via
Jocelyn Stoller