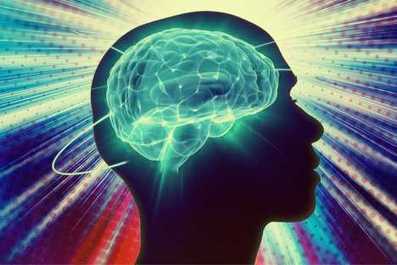 New light-sensitive protein enables simpler, more powerful optogenetics.
MIT engineers have developed the first light-sensitive protein molecule that enables neurons to be silenced noninvasively. Using a light source outside the skull makes it possible to do long-term studies without an implanted light source.
The protein, known as Jaws, also allows a larger volume of tissue to be influenced at once. The researchers described the protein in Nature Neuroscience.
Optogenetics, a technology that allows scientists to control brain activity by shining light on neurons, relies on opsins, light-sensitive proteins that act as channels or pumps that influence electrical activity by controlling the flow of ions in or out of cells.
Researchers insert a light source, such as an optical fiber, into the brain to suppress or stimulate electrical signals within cells. This technique requires a light source to be implanted in the brain, where it can reach the cells to be controlled. The neurons to be studied must be genetically engineered to produce the opsins.
Also, inserting optical fibers into the brain "displaces brain tissue and can lead to side effects such as brain lesion, neural morphology changes, glial inflammation and motility, or aseptic compromise," the researchers say in the paper.
In addition, such implants can be difficult to insert and can be incompatible with many kinds of experiments, such as studies of development, during which the brain changes size, or of neurodegenerative disorders, during which the implant can interact with brain physiology. And it is difficult to perform long-term studies of chronic diseases with these implants.