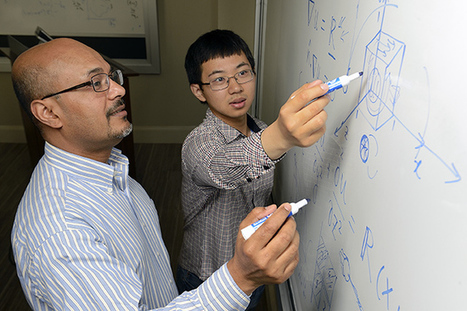 A relic from long before the age of supercomputers, the 169-year-old math strategy called the Jacobi iterative method is widely dismissed today as too slow to be useful. But thanks to a curious, numbers-savvy Johns Hopkins engineering student and his professor, it may soon get a new lease on life.

With just a few modern-day tweaks, the researchers say they've made the rarely used Jacobi method work up to 200 times faster. The result, they say, could speed up the performance of computer simulations used in aerospace design, shipbuilding, weather and climate modeling, biomechanics and other engineering tasks.

Their paper describing this updated math tool was published June 27 in the online edition of the Journal of Computational Physics.

"For people who want to use the Jacobi method in computational mechanics, a problem that used to take 200 days to solve may now take only one day," said Rajat Mittal, a mechanical engineering professor in the university's Whiting School of Engineering and senior author of the journal article. "Our paper provides the recipe for how to speed up this method significantly by just changing four or five lines in the computer code."
Simulation data showing significantly faster reduction in solution error for the new Scheduled Relaxation Jacobi (SRJ) method as compared to the classical Jacobi and Gauss-Seidel iterative methods.The equation that is being solved here is the two-dimensional Laplace equation on a 128x128 grid.