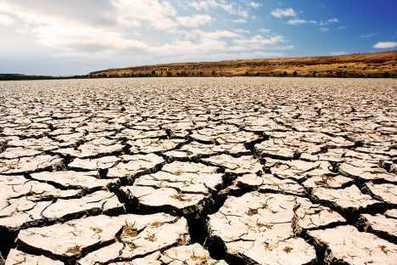 MIT study finds that springtime ozone levels are good predictors of summertime temperatures. The link between springtime ozone and summertime temperatures is particularly strong for the present period, while ozone is still in a recovery phase. When the researchers examined this link from a period before the ozone hole had begun to form, they observed a much weaker correlation.
The implication, Bandoro says, is that as ozone levels likely rise in the coming decades, these parts of the Southern Hemisphere will probably experience systematically hotter summers.
"We can expect that these types of summers are going to be more frequent as the ozone hole recovers in coming decades," Bandoro says. "When the ozone hole is deep, it essentially holds back climate change from showing its face, and Australia is just starting to feel this effect in the summertime in years with shallower ozone holes."
David Karoly, a professor of earth sciences at the University of Melbourne, says the MIT group has shown, for the first time, a strong relationship between the severity of summer temperatures in Australia and the strength of the ozone hole the previous spring. The results, he says, point to a long-term warming trend in the Southern Hemisphere.
"As the ozone hole recovers this century, the masking effects of ozone depletion causing reduced summer warming over the Southern Hemisphere will disappear," says Karoly, who did not participate in the study. "Then there will be an acceleration of the summer warming trends over Australia and South Africa, as the ozone hole recovers and the masking influence disappears."