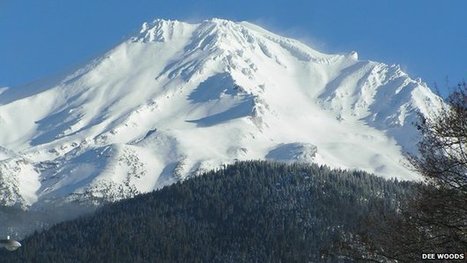 A new study finds that when temperatures rise and more precipitation falls as rain rather than snow, it will reduce the total amount of water in rivers.
It is a surprising observation. One might expect the timing of water flow to change but not the overall volume. But this is precisely what scientists discovered when they examined the histories of 420 catchment basins in the US spanning the period 1948-2001. The researchers report their work in the journal Nature Climate Change.
The team is now working through a number of possible explanations. One idea is that the ground is also changing in response to temperature. Colder conditions will lead to frozen ground, meaning when the snows do melt the water can run direct into streams and rivers.
In contrast, with warmer conditions, more water can be held in the ground for longer, to be later evaporated or transpired by plants. Less of the overall volume of water would then make it to streams and rivers.
"This issue is important because quite a lot of the snow at the moment is in the places we call the 'water towers' - the places that provide water to the great bulk of society," said Dr Woods.
"If the amount of water in the river on average goes down then those people find themselves under more pressure. Irrigation systems or hydropower systems or municipal water supply systems - the total amount of water available to those systems would be less.
"Those communities or systems would need then to adapt to that - to find a way to get by with less water, or else find alternative water sources."
Of course, under a generally warming climate, the overall patterns of precipitation are likely to change as well, with some locations receiving perhaps significantly more or less precipitation, irrespective of the fraction that is falling as snow or as rain.