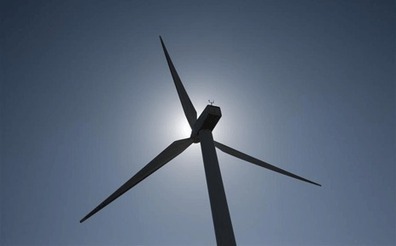 Economic growth can be decoupled from emissions, while natural gas could lose 'low carbon' status by 2025 as renewables boom. Replacing fossil fuels with renewables as the world's primary source of energy will not only save the planet from dangerous levels of warming – it will also save the global economy US$ 71trillion by 2050.
This is the finding of a report, Energy Technology Perspectives 2014, released today by the International Energy Agency, which looks at the direction of the energy sector over the next 40 years.
The changes needed to keep the world within 2C of warming— a widely agreed target in efforts to tackle climate change – will benefit the global economy, confirms the report, although a "coordinated policy approach" will be required to unlock these savings.
"The USD 44 trillion additional investment needed to decarbonise the energy system in line with the 2DS [2C scenario] by 2050 is more than offset by over USD 115 trillion in fuel savings – resulting in net savings of USD 71 trillion," its says.
The findings support those who say that it is possible to decouple economic growth from emissions—something the EU has strongly advocated as it has increased its wealth while at the same time remaining on track to reduce its emissions by 20% by 2020. In China, meanwhile, emissions have rocketed in order to sustain economic growth of around 10% a year.