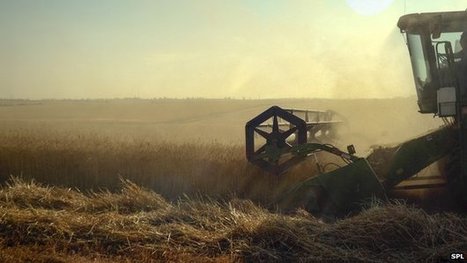 Rising levels of CO2 around the world will significantly impact the nutrient content of crops according to a new study. Experiments show levels of zinc, iron and protein are likely to be reduced by up to 10% in wheat and rice by 2050.
The scientists say this could have health implications for billions of people, especially in the developing world. The report has been published in the journal Nature.
Researchers have struggled over the past two decades to design large scale field trials to accurately model the impacts of increased CO2 levels on the nutritional makeup of crops. Now an international team has put together a global analysis based on experiments in Japan, Australia and the US. They've grown 41 different varieties of grains and legumes in open fields, with levels of carbon dioxide expected in the middle of this century.
"It is possibly the most significant health threat that has been documented for climate change," said lead author Dr Samuel Myers from the Harvard School of Public Health. "We found significant reductions in iron, zinc and protein in rice and wheat, and we found significant reductions in iron and zinc in soybeans and field peas as well," he said.