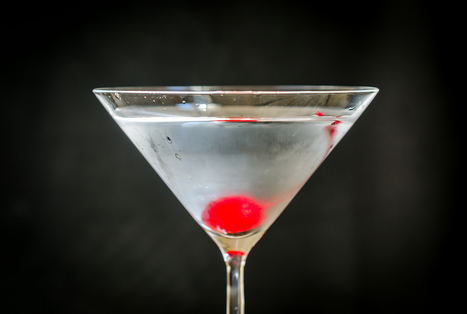 The federal government recently rubber-stamped the manufacture and sale of a Palcohol, which turns any liquid into your favorite adult beverage.
If you were looking forward to enjoying Palcohol, a powdered alcohol product, this fall, you may need to wait a bit longer. The Alcohol and Tobacco Tax and Trade Bureau granted Palcohol "label approval" on April 8, but rescinded its approval April 21 after this article was published. A representative with the bureau told the Associated Press that the original approvals were issued in error. Palcohol's parent company Lipsmark will need to resubmit its labels for approval. [This update was published April 22, 2014]
Instantly turning water into an alcoholic beverage is no longer a feat of biblical proportions. Come fall, it will be legal for Americans to purchase powdered alcohol, which can turn water into rum, vodka or a variety of cocktails.
The product, called Palcohol, is the brainchild of alcohol enthusiast Mark Phillips. He invented the potent powder because he wanted an easy, portable way to enjoy an adult beverage after a day of hiking, biking or kayaking. The federal government recently gave its stamp of approval for the sale and manufacture of the product, and it could be on the shelves of your local liquor store in the fall.
The key to making alcohol powders are simple carbohydrates called cyclodextrins, which bind together to form donut-shaped structures. They can then absorb and encapsulate fluids, like alcohol, within their molecular "donut holes," which allows the liquid to be handled as a water-soluble powder.
Cyclodextrins are also used to dissolve insoluble medications, odor-fighting sprays, and reduced-fat foods. In the case of Palcohol, each packet weighs about an ounce — enough for one shot — and can fit into a pocket. The creators plan to release six flavors of Palcohol when it debuts later this year.