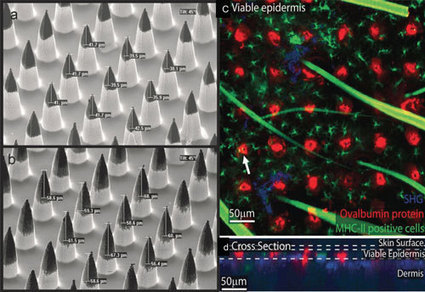 It is estimated that as much as 99% of medicinal molecules administered during a therapy don't reach their targets and subsequently stay in the body of the patient. Some of these molecules can be very toxic, especially cancer drugs, and the potential side effects of many therapeutic drugs can be downright frightening – just read the instruction leaflet that comes with your pills.These effects often occur when a drug is active throughout the body, not just where and when it is needed. As opposed to having patients simply swallow a pill, health care professionals have long envisioned delivering specific quantities of medicines to targeted areas of the body, thereby increasing the treatment's effectiveness while reducing side effects. In order to achieve this, a 'vehicle' of sorts is needed to safely and accurately deliver the medicine to the desired location within the body.
The ultimate goal of nanotechnology-enabled drug delivery, especially with regard to cancer therapy, is to ferry most of the administered drug to the target, while eliminating the accumulation of the drug at any non-target tissues.
Nanomedicine applications with targeted nanoparticles are expected to revolutionize cancer therapy. The use of such nanoparticles to deliver therapeutic agents is currently being studied as a promising method by which drugs can be effectively targeted to specific cells in the body, such as tumor cells.Biological barriers – the skin, mucosal membranes, the blood-brain barrier and cell/nuclear membranes – seriously limit the delivery of drugs into the desired sites within the body, resulting in a low delivery efficacy, poor therapeutic efficacy, and high cost.Nanomedicine researchers have developed numerous biological, chemical, and physical strategies to overcome these barriers.
A new review paper in Advanced Materials highlights recent advanced physical approaches for transdermal and intracellular delivery ("Advanced Materials and Nanotechnology for Drug Delivery").

Via
Szabolcs Kósa