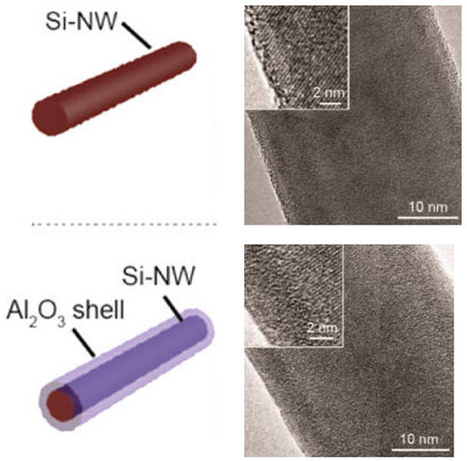 Harvard scientist Charles Lieber and colleagues have developed a coating that makes nanoelectronics much more stable in conditions mimicking those in the human body.
The advance could aid in the development of very small implanted medical devices for monitoring health and disease, and could speed up the debut of cyborgs who are part human, the researchers say.
Nanoelectronics devices with nanowire components are much smaller than most implanted medical devices used today, and have unique abilities to probe and interface with living cells. Laboratory versions made of silicon nanowires can detect disease biomarkers and even single virus cells, or record heart cells as they beat.
However, nanoelectronics devices have one obstacle to their practical, long-term use: they typically fall apart within weeks or days when implanted.
The researchers found that coating with a metal oxide shell allowed nanowire devices to last for several months. This was in conditions that mimicked the temperature and composition of the inside of the human body. In preliminary studies, one shell material, hafnium oxide-aluminum oxide nanolaminated shells, appeared to extend the lifespan of nanoelectronics to more than a year.