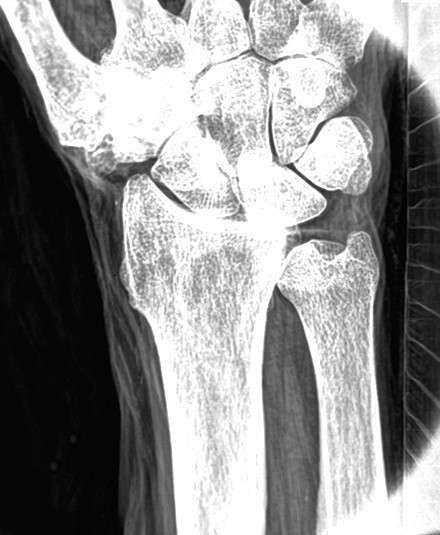 X-rays transformed medicine a century ago by providing a noninvasive way to detect internal structures in the body. Still, they have limitations: X-rays cannot image the body's soft tissues, except with the use of contrast-enhancing agents that must be swallowed or injected, and their resolution is limited.
But a new approach developed by researchers at MIT and Massachusetts General Hospital (MGH) could dramatically change that, enabling the most detailed images ever — including clear views of soft tissue without any need for contrast agents.
The new technology "could make X-rays ubiquitous, because of its higher resolution, the fact that the dose would be smaller and the hardware smaller, cheaper, and more capable than current X-rays," says Luis Velásquez-García, a principal research scientist at MIT's Microsystems Technology Laboratories and senior author of the PowerMEMS paper.

Velásquez-García says that while conventional X-ray systems show little or no structure in most soft tissues — including all of the body's major organ systems — the new system would show these in great detail. A test the team performed with an eye from a cadaver using X-rays from a particle accelerator clearly shows "all the structures, the lens and the cornea," he says. "In time we are confident our system will be able to achieve such resolution with a far simpler and cheaper device."

The key is to produce coherent beams of X-rays from an array of micron-sized point sources, instead of a spread from a single, large point as in conventional systems, Velásquez-García explains. The team's approach includes developing hardware that is an innovative application of batch microfabrication processes used to make microchips for computers and electronic devices.