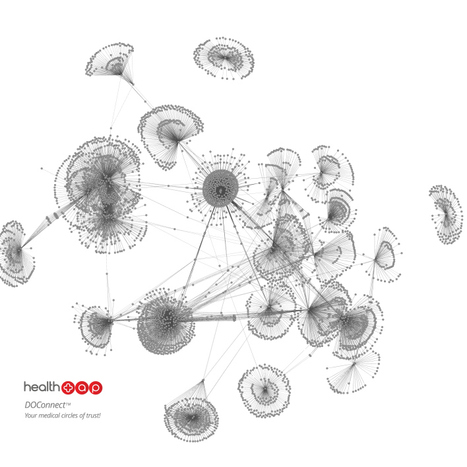 ZocDoc, Healthgrades, Vitals, Yelp and other sites can tell you what patients think of their doctors. But finding out in any aggregate way what doctors think of their peers has been much harder, if not near impossible, for patients — up until now.
By accessing information in government databases through FOIA (Freedom of Information Act) requests, healthcare innovators are now able to share connections between doctors that are based on millions of physician referrals — a valuable indicator of who doctors hold in esteem.
HealthTap, a Palo Alto-based startup that connects patients with an online network of 17,000 doctors, also this week launched a new feature based partly on Trotter's data. Called "DOConnect," it combines Trotter's Medicare data with physician data from its own site and other sources to give patients a new window into their doctors' networks.
"This isn't just friendships and business connections. This is who doctors trust," said HealthTap co-founder and CEO Ron Gutman. "If you could know who your doctor's doctor is, if you knew who they would choose, this lets you see that for the first time."