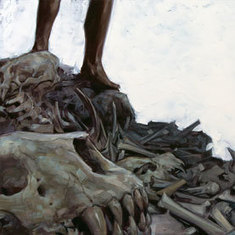 Millions of years ago Africa's large carnivores were much more diverse than they are today, both in terms of the number of species that existed and of the ecological roles they played.
Fossil analyses show that the decline began more than two million years ago, around the same time that early members of our genus, Homo, started eating more meat.
The timing suggests that competition with humans for access to prey may have driven large carnivores to extinction, potentially triggering a cascade of other ecological changes.