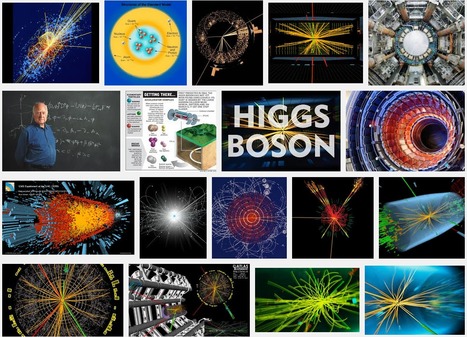 The long road to find the Higgs boson is littered with subatomic particle discoveries and canceled colliders, but it ends with a discovery and a theory validated nearly 50 years after the idea was born.
Two European scientists won the Nobel Prize in Physics for describing the Higgs boson, a theoretical particle that may explain where mass comes from and advances man's understanding of how the world is constructed. Peter Higgs, 84, a retired professor of theoretical physics at the University of Edinburgh, and Francois Englert, 80, a retired professor at the Free University of Brussels, will share the 8 million-krona ($1.25 million) prize, the Royal Swedish Academy of Sciences said today inStockholm.
The particle is the final piece of the jigsaw puzzle in the Standard Model, a theory explaining how the universe is built, and its existence would help scientists gain a better understanding of how galaxies hold together.
"Some people have compared it to the discovery of DNA," said Rolf-Dieter Heuer, the director-general at the European Organization for Nuclear Research, known as CERN. "It's not so wrong. It's one of the building blocks of our existence. It ranks pretty high in the discoveries of the past century."
The boson is named after Higgs, one of six scientists who devised a working theory of how elemental particles achieve mass in a three-month period in 1964. Englert had been the first to publish the theory a month earlier, along with Robert Brout, a Belgian colleague who died two years ago and wasn't eligible for Nobel recognition because it is limited to living recipients.
"I'm very, very happy to have the recognition of this extraordinary reward," Englert said, speaking by phone to a press conference held at the science academy.