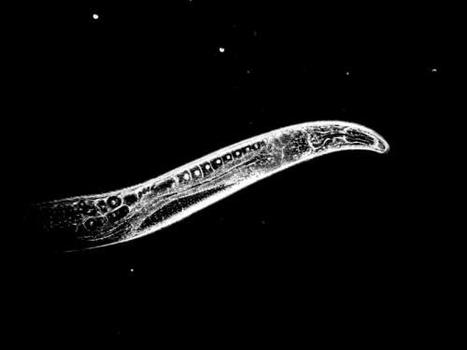 The vitamin niacin has a life-prolonging effect, as Michael Ristow has demonstrated in roundworms.
Sirtuins, a family of histone deacetylases, have a fiercely debated role in regulating lifespan. In contrast with recent observations, a recent study finds that overexpression of sir-2.1, the ortholog of mammalian SirT1, does extend Caenorhabditis elegans lifespan.
Sirtuins mandatorily convert NAD+ into nicotinamide (NAM). NAM and its metabolite, 1-methylnicotinamide (MNA), extend C. elegans lifespan even in the absence of sir-2.1. The researchers identified a previously unknown C. elegans nicotinamide-N-methyltransferase, encoded by a gene now named anmt-1, to generate MNA from NAM. Disruption and overexpression of anmt-1 have opposing effects on lifespan independent of sirtuins, with loss of anmt-1 fully inhibiting sir-2.1–mediated lifespan extension.
MNA serves as a substrate for a newly identified aldehyde oxidase, GAD-3, to generate hydrogen peroxide, which acts as a mitohormetic reactive oxygen species signal to promote C. elegans longevity. Taken together, sirtuin-mediated lifespan extension depends on methylation of NAM, providing an unexpected mechanistic role for sirtuins beyond histone deacetylation.