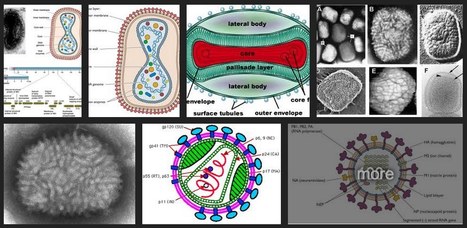 Vaccinia virus is an ideal oncolytic candidate due to its ability to infect a broad range of cells, rapid replication cycle, and production of extracellular enveloped virions that evade the immune response and that may allow spread to distant metastases following local delivery. Systemic delivery of the oncolytic vaccinia strain JX-594 demonstrated safe and effective infection of tumor tissue, while randomized data indicate a survival advantage for patients with advanced hepatocellular carcinoma treated with high dose (10E9 plaque-forming units (pfu)) intratumoral JX-594 compared with low dose (10E8 pfu).
The mechanism by which tumor cell death is induced by vaccinia virus remains poorly understood. Classical apoptosis, autophagy, and necrosis have all been implicated in vaccinia infection to varying degrees; cell lysis is a common endpoint of infection, apoptosis has been observed in some cancer cell lines and immune cells, and autophagy is disrupted in fibroblasts following infection. Programmed necrosis is also reported to have a role in the fate of vaccinia-infected T cells, while two previous studies indicated that tumor necrosis factor (TNF)-α treatment of vaccinia-infected mouse fibroblasts and Jurkat cells induced necrosis, which was dependent upon the viral caspase inhibitor B13R and receptor interacting protein (RIP)1, respectively.
Evasion of cell death in general, is a hallmark of cancer, and little of the previous work attempting to characterize vaccinia-induced cell death has been performed in malignant cells. An European research team has now investigated cell death pathways in models of ovarian cancer following infection with Lister-dTK, an oncolytic Lister strain vaccinia virus bearing a deletion of the thymidine kinase gene. Their data show that classical apoptosis is not the primary mode of cell death execution. Vaccinia interferes with the autophagic process but does not increase autophagic flux and does not rely upon autophagy to induce death. Lister-dTK infection leads to both morphological and metabolic features of necrosis. They also show that RIP1 and caspase-8 associate during vaccinia infection of ovarian cancer cells, while pharmacological inhibition of key necrosis proteins, including RIP1 and mixed lineage kinase domain-like protein (MLKL), significantly attenuates vaccinia-induced cell death. Inhibition of TNF-αsignaling, by contrast, has no effect on viral efficacy. Along with visible necrosis in infected tumors observed in vivo, these data strongly suggest that vaccinia induces necrotic death in ovarian cancer.