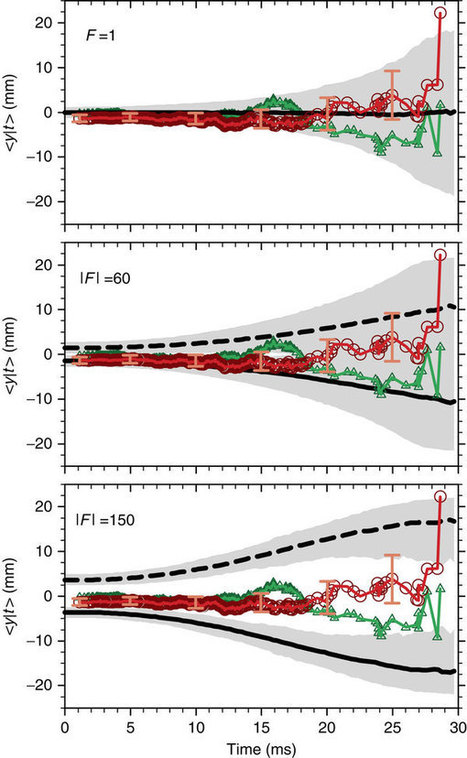 Researchers at Cern in Switzerland have tested a novel way to find out if antimatter is the source of a force termed "antigravity". Antimatter particles are the "mirror image" of normal matter, but with opposite electric charge.
How antimatter responds to gravity remains a mystery, however; it may "fall up" rather than down.
Now researchers reporting in Nature Communications have made strides toward finally resolving that notion. Antimatter presents one of the biggest mysteries in physics, in that equal amounts of matter and antimatter should have been created at the Universe's beginning.
Yet when the two meet, they destroy each other in what is called annihilation, turning into pure light. Why the Universe we see today is made overwhelmingly of matter, with only tiny amounts of antimatter, has prompted a number of studies to try to find some difference between the two.
Tests at Cern's LHCb experiment and elsewhere, for example, have been looking for evidence that exotic particles decay more often into matter than antimatter.
Last week, the LHCb team reported a slight difference in the decay of particles called Bs mesons - but still not nearly enough to explain the matter mystery.
One significant difference between the two may be the way they interact with gravity - antimatter may be repelled by matter, rather than attracted to it.
But it is a difference that no one has been able to test - until the advent of Cern's Alpha experiment. It's the first time that anyone has even been able to talk about doing this", says Jeffrey Hangst, Alpha experiment spokesperson.
There are many compelling experimental and theoretical arguments that suggest that the gravitational mass of antimatter cannot differ from the gravitational or inertial mass of normal matter, that is, that the weak equivalence principle holds. For instance, one such argument comes from the absence of anomalies in Eötvös experiments conducted with differing atoms; the differing number of virtual particle–antiparticle pairs in such atoms might have caused gravitational anomalies to occur. However, all of these arguments are indirect and are not universally accepted. They rely on assumptions about the gravitational interactions of virtual antimatter, on postulates such as CPT invariance, or on other theoretical premises.
Although these arguments may well be correct, in a world in which physicists have only recently discovered that we cannot account for most of the matter and energy in the universe, it would be presumptuous to categorically assert that the gravitational mass of antimatter necessarily equals its inertial mass.
Moreover, the baryogenesis problem suggests that our understanding of antimatter is incomplete; gravitational asymmetries have been proposed as an explanation.
There have not yet been any direct, free-fall or gravitational balance, tests of the gravitational interactions of observable matter and antimatter. Direct gravitational experiments with non-neutral antimatter, for example, isolated positrons or antiprotons, are exceedingly difficult because the electrical forces overwhelm the gravitational forces. Employing neutral antihydrogen or positronium eliminates this complication. The AEGIS project at CERN was formed to conduct direct experimental tests of gravity on antihydrogen, and is now in its final construction phase. A second experiment, GBAR, has recently been approved at CERN, and a third experiment was proposed at Fermilab.