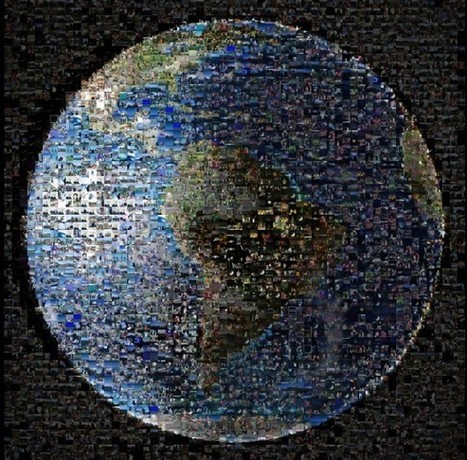 On July 19, millions of Earthlings worldwide participated in NASA's 'Wave at Saturn' campaign as the NASA Cassini Saturn orbiter turned about and imaged all of us.
Earthlings from 40 countries and 30 U.S. states heeded NASA's call to photograph themselves while smiling and waving at Saturn and Cassini across 1 billion miles of interplanetary space and shared over 1400 images.
The results of all those images has now been assembled into a fabulous collage in the shape of our planet and released today (Aug. 21) by NASA and the Cassini team as a tribute to the People of Earth.
"Did you wave at Saturn and send us your photo? Then here's looking at you!" NASA announced on the Cassini Facebook page.
This event was the first time that the citizens of Earth knew in advance that a distant interplanetary spacecraft was photographing portraits of our home planet and our Moon. NASA invited everyone to participate.
Photos flooded into NASA via Twitter, Facebook, Flickr, Instagram, Google+ and email.