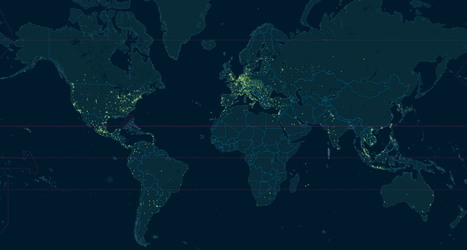 When Dan Tentler wants to find something on the internet, he doesn't use Google or Bing. Tentler, a freelance security consultant, is a road-less-traveled kind of guy. He likes to check out the internet's alleyways and backroads. And for people like him him, there's only one search engine. It's called Shodan.
When Shodan went live in 2009, it was no Google. Matherly ran the search engine on an old Dell Vostro that ran in his closet. He took the name Shodan from the rogue artificial intelligence entity in the 1999 cyberpunk video game System Shock 2.
Today, the Shodan operation is much more sophisticated, but it's still a one-man show. Matherly has a half-rack of servers in San Diego that store his core data on the more than 1.2 billion devices he's tracked on the internet. There's also his network of probes, which add new data on 200 to 400 million devices each month.
Matherly pays for all of this by charging security companies big money for access to his entire database. Anybody can query Shodan, but if you want to do more than a handful of searches you have to register, and then eventually pay a one-time fee of $19 to use the site.
The project is nearly a decade-old now, and Matherly — the son of an executive at a Swiss medical device manufacturer — says it has completely changed the way he thinks about the internet. "Working on Shodan has made me more aware of how connected the world actually is," he says. "I never imagined that a refrigerator would have an IP address, that the traffic lights down the street might be online. That the car wash has a web interface.