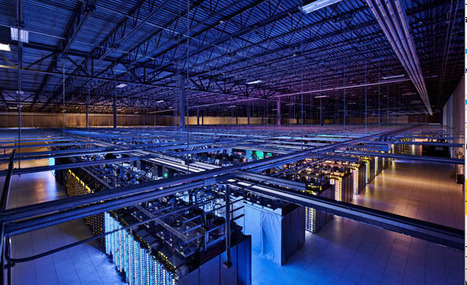 The U.S. Department of Energy has announced that it wants to establish minimum energy efficiency standards for all computers and servers sold in the United States. A new study shows that large server farms can, in fact, cut electricity use and greenhouse gas emissions sharply with off-the-shelf equipment and proven energy management practices.
Most big data centers, the global backbone of the Internet, could slash their greenhouse gas emissions by 88 percent by switching to efficient, off-the-shelf equipment and improving energy management, according to new research.
The carbon emissions generated by a search on Google or a post on Facebook are related mostly to three things: the computing efficiency of IT (information technology) data center equipment, like servers, storage and network switches; the amount of electricity a data center's building uses for things other than computing, primarily cooling; and how much of the center's electricity comes from renewable or low-carbon sources.
Adding renewable power to the mix can help reduce a data center's overall emissions by 98 percent when combined with other strategies, but renewables are not the first choice for reducing emissions, the analysis shows.
Via
Chuck Sherwood, Senior Associate, TeleDimensions, Inc