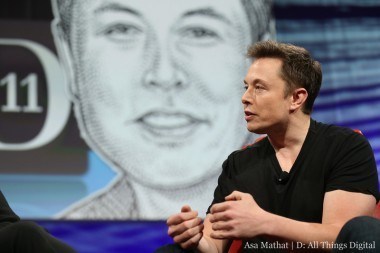 "Mars is a fixer-upper of a planet, but we could make it work," says Tesla and SpaceX head Elon Musk.
Elon Musk dreams big. It's hard not to get taken along for the ride — whether it's a soon-to-launch cross-country Supercharger network that allows Tesla drivers to cross from Los Angeles to New York, an in-the-works reusable rocket that will help pioneer the colonization of Mars, or a hypothetical replacement for high-speed rail called the Hyperloop.
He was the evening speaker at D11 2013, where he said a mainstream Tesla is three to four years out, shook off electric car naysayers, announced the new nationwide Supercharger network, explained why he's so excited about Mars, shared his views on immigration and how they diverged from FWD.us and tried to convince other smart folks to join him in doing big-picture stuff.